Ticket Information
Lakeport Opera House Ticketing Policies
TICKETS
All guests of the Lakeport Opera House must have a valid ticket, regardless of age, including infants. At this time, all ticket sales are online only. If you need assistance with purchasing your tickets, please contact us at 603-519-7506 or send an email to info@lakeportopera.com.
FAMILIES, CHILDREN/INFANTS
Our staff will be happy to answer any questions you may have regarding child-appropriate performances. If you have any questions regarding our events, please contact us at info@lakeportopera.com or 603-519-7506.
FEES
Tickets are subject to a per ticket fee calculated by our ticketing service. Fees will vary depending on the selected show and ticket tier; for this reason, all fees are non-refundable.
DOORS & SEATING
The Encore Bar, located inside our venue, opens its doors approximately 60 minutes prior to the listed showtime. Our theatre doors also open 60 minutes prior to most shows, so guests can find their assigned seat(s). Our ushers are happy to assist you if you have any issues locating your seat(s). Late arrivals will be admitted to the theater at an appropriate point in the performance to avoid disruption.
LOST OR MISPLACED TICKETS
If you can't find your tickets, please contact us 603-519-7506 and we will resend the ticket registration to the email address on file. Your tickets will be accessible through the Etix.com website and can be printed out at home so they can be scanned upon entry to the venue.
REFUND POLICY
All sales are final and may not be refunded or exchanged. Refunds will only be given if an event is cancelled or postponed; under these circumstances, payments will be refunded to the original payment method used to make the ticket purchase.
Promotional offers and discount codes may be offered for certain events throughout the season. Buying tickets early and paying full price will allow you to secure your preferred seats; however, ticket purchases made prior to the announcement of a promotion or discount will NOT be refunded the difference.
PAYMENT OPTIONS
MasterCard, Visa, American Express, Discover.
Buyers Beware- Third-Party Ticketing Scams  We have seen a number of ticket scams becoming increasingly prevalent, please take the following steps to avoid purchasing overpriced or counterfeit tickets.
ALWAYS buy your tickets from our official website www.lakeportopera.com or Etix.com. Any third party sites selling tickets to our events are not sales through The Lakeport Opera House, and you will pay more than the actual ticket cost with no guarantee of receiving tickets (real or counterfeit). Purchases made through these third-party websites are not valid transactions and cannot be returned, credited or validated by us. Scammers create fake websites that closely resemble legitimate ones, carefully examine the URL to ensure it says Lakeportopera.com. Internet searches for our events can link you to third-party websites.
Come Experience The Opera House
Once you step inside our modern yet historic space, you're sure to be entertained.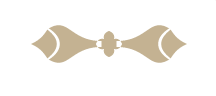 TALENT BOOKING
Emma Teto, President
emma@lakeportopera.com
MAILING ADDRESS
Lakeport Opera House
PO BOX 6476
Laconia, NH 03246