[Chris Williams]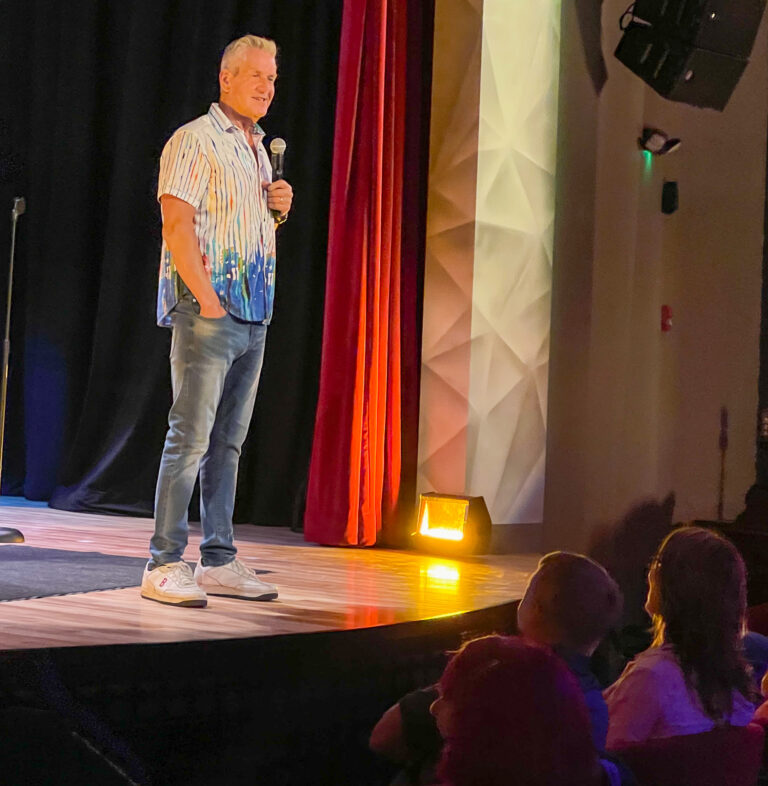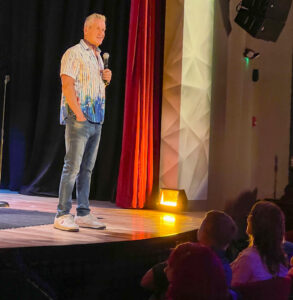 "You're laughing against your will. That's how powerful I am!" Comedian Lenny Clarke told a person laughing hysterically in the front row,.
And he was right, Clarke had us all eating out of his hands. That's what a comedian can do when he's working in front of a live audience.
I hadn't been to a comedy show in years, decades actually. So after a year of Zoom calls, virtual holidays, and YouTube concerts, we were excited to see comedy performed live and in-person.
Before the show, I chatted with a gent from Sanborton sitting at a table near us. He was excited to be out with friends and family to see a live show.
"The opera house is the perfect place to get out for the first time." he told me. "This place is unbelievable. We've needed someplace like this in the area for a long time. I'm excited to see more shows here."
Local comedian Mike Smith hosted the show headlined by Lenny Clarke and also featured Francis Birch and Kennedy Richard.
For the past nine years Smith's Laugh Riot Comedy had been booking comedy shows at Pitman's Freight Room in Laconia. This new partnership with the Opera House will allow a broader audience to experience live comedy. Which is a good thing.
During their sets, each of the three comedians covered a wide range of topics including the obligitory pandemic jokes (though not as many as you'd expect), sex, drugs, parents, childhood, spouses (current and former), kids, and even offered helpful relationship advice. But the common thread that ran through their humor was personal experience.
I had a chance to talk with comedian Francis Birch the day after the show about how he rolled his life and loved ones into his comedy..
With state COVID restrictions relaxing and entertainment venues reopening, I asked him how the pandemic affected his schedule and humor.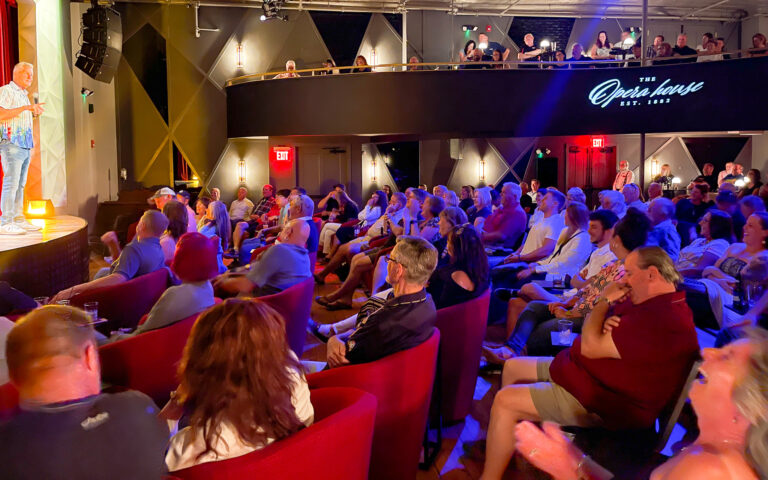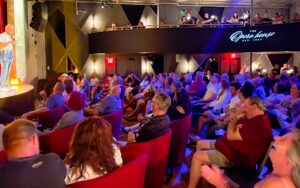 He said he was able to keep working live shows by performing at outdoor events. But he hadn't added COVID or pandemic-related jokes to his set.
"I stay away from topics like politics, because I don't want to alienate anyone," he said. "And with COVID? You never know what other's experience has been. Maybe they were sick, or lost someone. So I won't even go there."
"There's more than enough material from my personal experiences to draw from, my childhood, and my family. It's all about me," he laughed.
Birch shared personal, transparent and hilarious anecdotes about his relationships with his parents, his wife, and with alcohol.
Many of the details in his stories were pretty intimate. So I had to ask how his family members felt about their being the source of his material.
"They love it! My wife and I sit at the kitchen table coming up with ideas to write about," he said. "Nothing in our relationship is off limits. She's the best!"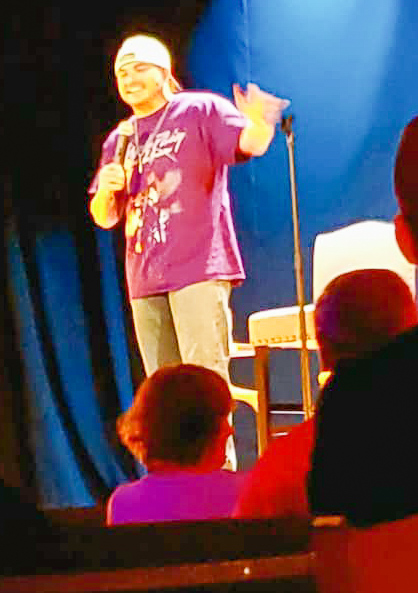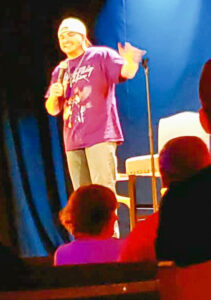 "I also had a fantastic relationship with my mother, we could talk about anything, I mean anything," Birch added. "Before she passed in 2018, my mom would help me write the jokes about my parents and other family members. She loved coming to the show. She'd sit in the front row beaming with pride."
Birch's humor is probably most transparent when his personal challenges with alcohol are the subject.
During his set, he shared an outrageous and true story about an experience with his family at Disney World in which alcohol triggered what he calls his "dementia mouth."
"What I wanted to do started as a really, really good idea in my brain at the time," he recalled. "But my dementia mouth took hold and what I actually did and said almost got me kicked out of Disney World!"
Afterwards he wrote letters of apology to multiple staff members at Disney World, a sheriff's deputy, as well as making amends with his family for embarrassing them. He's been sober since and can now find the humor in his experiences as only a comedian can.
The Opera House is a fantastic place to see a live comedy show creating an interactive experience with the comedians as well as among others in the audience.The intimate seating arrangement and cocktail tables around the room and mezzanine gave folks a chance to share the experience, laughing together or exchanging high fives with others at the table next to them.
And what did Lenny Clarke think about the Opera House?
"You know what I'd change about this place?" Clarke asked while taking in the room from the stage. "Not a F**king thing. This place is perfect!"
Comedy returns to the Lakeport Opera House on August 5th with comedian Steve Sweeney. Details and tickets are available here.
I recommend checking it out. Because after this past year we could all use a good laugh – in person.