Shows & Performances
There is nothing like this upscale boutique venue that offers an up-close and personal experience, creating an unforgettable live entertainment event for fans and artists alike. You'll be amazed at the luxurious experience of our five-star lounge with cocktail service right to your seats, specialty drink menus with show-themed custom cocktails, plush comfortable chairs and an open floor plan giving everyone a good seat for the show. We strive to bring the best to our guests by featuring different acts and music genres from local, regional, and national levels. Our works and passion for exceptional guest experiences is warmly embraced by both locals and visitors as they visit the beautiful Lakes Region.
Buyers Beware🚨
– Third-Party Ticketing Scams HAVE becoming increasingly prevalent, please take the following steps to avoid purchasing overpriced or counterfeit tickets. ALWAYS buy your tickets from our official website www.lakeportopera.com or Etix.com. Any third party sites selling tickets to our events are not sales through The Lakeport Opera House, and you will pay more than the actual ticket cost with no guarantee of receiving tickets (real or counterfeit). Purchases made through these third-party websites are not valid transactions and cannot be returned, credited or validated. Scammers create fake websites that closely resemble legitimate ones, carefully examine the URL to ensure it says Lakeportopera.com. Internet searches for our events can link you to third-party websites
. wHEN IN DOUBT, CALL OUR OFFICE.
Enchanted Characters
Christmas Spectacular
Sunday, December 3, 2023
2:00 pm
A holiday evening
with clay cook
Saturday, December 23, 2023
7:30 pm
 Aquanett pre-new years concert
and ugly sweater party
friday, December 29, 2023 8:00 PM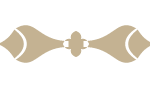 Talent Booking
Emma Teto, President
emma@lakeportopera.com
Mailing Address
Lakeport Opera House
PO BOX 6476
Laconia, NH 03246